A day in the life of a Physiotherapist in professional rugby...
Thursday 3th March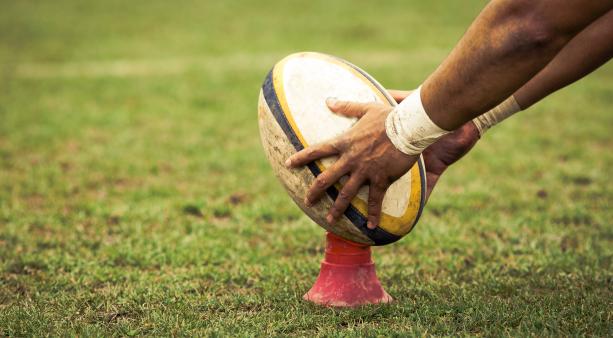 Hi there,
A quick intro from me to start for those that don't know me, my name is Ash James and I am currently one of the Clinical Leads for IPRS Health. I have been with IPRS Health since April 2016 and prior to that from 2011 – 2016 I was a physiotherapist with the Welsh Rugby Union. My last few years in rugby with Wales were spent as the head physio for the National Sevens Men's team. Whilst different from covering a 15 a side game, it is a day in the life of this role that I want to take you through, with a few examples of real life situations along the way.
Within an International Seven's environment there a few days of which I could discuss, namely: a domestic out of season training day, an intensive pre-tournament camp, a travel day, a training day whilst abroad or a tournament day. The day I have chosen to discuss is a day 1 of a tournament day. These days are demanding, long, joyous, disastrous, pressure filled, rewarding, exciting and challenging all at the same time, everything you would expect from a job in professional sport.
The day would begin early, depending on what time your first kick off time is, but the day would always follow the same order in general whatever that start time was. The day for me would begin an hour or so before the players were due to go down for breakfast. This would consist of prepping all the tape, packing and organising the kit that needs to be transported to the stadium for the day. The kit would usually consist of tape, emergency trauma bag, vacuum splints, defibrillator, Game Ready's (a cold compression machine) and of course my trusty run on bag. This would be prepped a left ready to be put on the bus for early transportation to the ground with our team manager and performance analyst. Then it would be time to run and grab some breakfast before the players so I could be back for morning monitoring.
On the sevens world series all 16 nations reside in the same hotel for the duration of the tournament so breakfast on a tournament day is a little different to the usual routine. A little more tense, a little more edge to it than the training week in the build-up. Notably less talking among nations both players and staff as everyone is beginning to focus more intently at the job in hand. 3 wins from 3 on day one, that's what everyone is chasing.
So after I have prepped and had breakfast, the players now begin to return from their breakfast for morning monitoring. They have to report to the Strength and Conditioners room initially to weigh in, fill in a general wellness and mood score as well as how many hours they have slept and what quality of sleep they have had. They would also rate their DOMS (delayed onset of muscle soreness) scores. After that, it is was my turn for the physical monitoring. We use to use a few physical tests to try and determine which players maybe slightly tired and therefore maybe more susceptible to getting an injury that day. 
I would then get all the strapping done I could do before we left the hotel; this was usually ankles and should prep with the rest to be completed at the stadium. There may also be some early treatments to get done for players who are a little sore from training in the week or guys with on-going issues that just needed some daily maintenance (some was required some was no doubt a placebo!). I would have a window of about 30 – 40 mins for all of this and maybe 7-8 players to get through with strapping and / or treatment so this is where the pressure begins to build on a tournament day. The physio room again is tenser than in the week, players more focused with much less banter.
From this point myself and the strength and conditioner would take the players to the gym for a 'Primer'. This is where the players would start their physical prep for the day. They would have a 'exercise menu' of maybe 3 – 4 activities that they could choose from which were designed to spike their testosterone levels and maintain them throughout the course of the day. It may have been a series of sprints on the treadmill or bike followed by some quick power lifts for example. It was also an opportunity to get some last minute treatments or strapping done. From here is where the day really starts to ramp up.
After the primer it was a quick team meeting, always focusing on our first opponent for the day and never beyond that. Our coaching staff were excellent at detail and giving the players clear concise messages about what was expected of them and what the needed to do.
Travel to the stadiums varies from country to country. Some journeys are long, maybe 40 mins, some maybe short and they are usually always by mini bus or coach. Hong Kong is interesting as the quickest way to get to the stadium is by boat! It makes for an unusual way to get there but the most picturesque of all the venues for sure!
Once at the stadium it is usually a short time until the first kick off. We liked to get to the stadium as close to kick off as possible to stay out of the mayhem and give the players more time to prepare. Once in the stadium we would be sharing with another nation and sometimes even two in one changing room! This was always interesting and tense, scrambling for the most space (particularly the physio's!) as well as sizing each other up, you may be playing them at some point in the next 2 days! Once in the changing room and settled the final bits of strapping can be finished before its time to head out for the warm up.
I always remember the first time I walked out for a warm up, it was Dubai, it was hot and it was loud! A different atmosphere to the usual 15's I was used too. The players have to try to block it all out as they warm up in the dead ball area under the posts. Our warm up was around 12 minutes so it wasn't something you had to endure for too long! By this time the atmosphere within in the group is very intense and very focused. The coaching staff have their game faces on and you are hoping that no-one goes down in the warm up!
Back into the changing rooms it is to get match shirts on. I would then do a quick once round of all the players to make sure they didn't need anything before going out, gather my kit together and make my way to the side lines.
The most nerve wracking moment for me was always the first kick off and was something I always prepared myself for. I used to have visions of 2 opposing players jumping up for the ball and our player getting hit in the air and landing on their head. I do not know why to this day that I always had that image, but I suppose it was my way of focusing from first kick off and being ready for the worst. Luckily, that never actually happened!
Sevens is a fast game so you have to be on your toes all the time. I found myself consistently having to suppress my love of rugby and concentrate on the players. Are they all on their feet? Is our winger limping? Was that a head injury? All the while getting messages from coaching staff in my ear piece to get onto the players at the earliest opportunity. Getting water on was also a priority as inevitably with Seven's they were always in hot countries.
The results in seven's can go either way in the blink of an eye, I have witnessed the team pull off some great wins as well as suffer some devastating defeats. This again for me was a constant battle of trying to dissociate myself from my love of the game (and Wales). Although of course I wanted us to win and be successful, that was our ultimate goal after all, however, my thoughts were always focused on player welfare and my job as a physiotherapist. What needed to be done next to prepare the players for game 2?
Whichever way the results went the process after the game would be the same. A sweep of all the players to see who needed what or if anyone had an injury to report. I would manage anything that needed immediate attention, whether that was with ice or seeking out the tournament doctor for stitches, or to see if anyone needed transporting for immediate imaging. Once that was done the players would perform their active recovery (usually a static bike) followed by an ice bath for 3 – 5 mins. A plan would then be made for who needed treatment and when, as well a schedule for the game ready ice machine and the recovery pumps.
After all this was done I would run up to see the coaching staff who at this point would be huddled around a laptop with our performance analyst running through the game we have just had and maybe looking at our next opponent. I would then feedback any injuries and who would or wouldn't be available for the next game. Worst case scenario you would be the bearer of bad news that someone would be out for the rest of the day, that weekend or even someone who needed to fly home and wouldn't be available at all. In-between the games is always where I felt the pressure most and where the coaching staff would need clear answers so they could plan accordingly. I was lucky enough to work with a great bunch of players and coaching staff who valued the input of the medical staff and would always adhere to the advice given. This routine would be repeated for game 2 and game 3!
After this would be the journey home and a regroup at the team hotel. I would then see any players that needed further treatment and organise for the evening who needed the recovery pump's / game ready machines. We would have a staff debrief to discuss the plan for day 2.
So a typical tournament day would consist of 3 games, numerous treatments and strapping's as well as management of any serious on-field injuries. The day may run from 6am to 11pm / midnight with little respite, and that is all without adding in the emotions of winning or losing!
To reiterate working in professional sport and particularly International Rugby Sevens is demanding, long, joyous, disastrous, pressure filled, rewarding, exciting and challenging all at the same time. I found my time in professional sport all of the above which is why is differs, in some respects from other areas of our great profession and maybe why, in a lot of ways it doesn't differ at all!
Thanks
Ash James
« Back to News & Blog