Dry January Survival Guide
Wednesday 1th January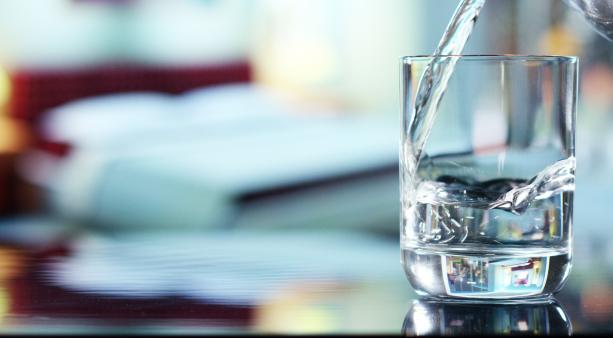 It's January and we all make resolutions often involving how to improve our health and ditch those bad habits or our overindulgence over the Christmas holidays.  Dry January is usually a big one on a lot of peoples list.  
However, a question to ask is why Dry January? 
Is it because you feel you need a detox or is it because you notice you regularly drink too much? In which case looking at ways to reduce your drinking or eliminate totally is perhaps something to consider and here's why we would all benefit from reducing our alcohol intake.
What is too Much?
The current UK guidelines according to the NHS are;
"14 units per week for Men and Women equivalent to 6 pints or 7 glasses of 175 ml wine"  
However some studies report this is still too much and 12.5 units per week reducing risk of death.
So what are the benefits of Reducing or stopping drinking;
Skin benefits – people have reported brighter, better and younger looking skin
Improved sleep and increased energy – although most of us think it puts us to sleep, it's actually a stimulant
Improves mental health. Alcohol has been linked to increased anxiety (hangxiety)
Improves concentration and productivity at work
Improves your bank balance
Improved health – alcohol has been linked with:Breast, mouth and throat cancer

Stroke and heart disease
Liver and kidney disease
Increased BP
Increase weight
Self harm – likely to engage in risky behaviour
And of course one most popular reason to quit alcohol is reduced weight – and here's why!!!
Interesting Facts:  Did you know:
175ml glass of 12% wine = 1 chocolate mini roll
Pint of beer = 1 pack of McCoys crisps
1 Alcopop = 3 tea cakes
Calories for the average wine drinker is an extra 2000 a month 
Survival
Toolkit to succeed
Doing dry January, why not get others involved, work colleagues, friends and family – support is always key. Try the Dry January app https://alcoholchange.org.uk/get-involved/campaigns/dry-january/get-involved/the-dry-january-app
Set up a Whatsapp group and send daily words of encouragement between friends or family.
Raise money for a charity and set up a just giving page, make it worthwhile. This also lets everyone know what you're doing, making it harder to give up on the challenge.
Choose exciting drinks when you are out to avoid peer pressure

Mocktails, non alcohol beer or choose tonic with a slice of lemon (they will never know)
Check out dry drinker for exciting drink alternatives https://drydrinker.com/

Learn a new skill or interest/social group which doesn't involve drinking – this can help to stay focussed and enhance emotional resilience
Avoid drinking in rounds, this will help you not to be tempted and reduce how much you do drink
Continue to remind yourself why you are doing it and the benefits
Get spring cleaning – remove all alcohol from the house, reducing any temptation
Support is here check out these sites for more information
https://alcoholchange.org.uk/blog/2018/try-dry-the-official-guide-to-a-month-off-booze
https://alcoholchange.org.uk/get-involved/campaigns/dry-january/sign-up-for-dry-january
https://www.nhs.uk/live-well/alcohol-support/dry-january-joannas-story/
« Back to News & Blog