How to Combat Loneliness
Monday 6th June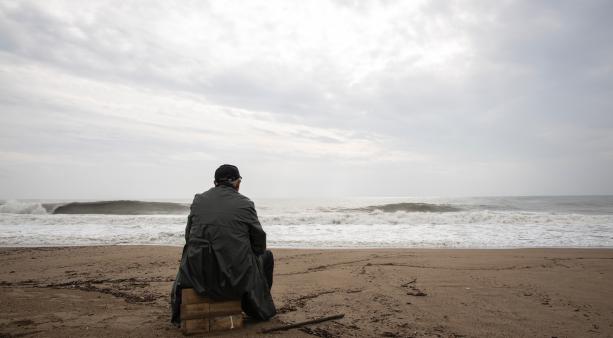 This week is Loneliness Awareness Week. Loneliness has become a major issue in modern society and is a growing social problem. We are more connected than ever through social media however estimates of loneliness have increased despite the modern ways of connecting that have been introduced through social media.
Everyone's experience of loneliness will be different and is often unique to personal circumstances. Mind, the mental health charity has described loneliness as the feeling we get when our need for rewarding social contact and relationships is not met. Loneliness is not the same as being alone. It is possible to be alone, and be content. However, it is also possible to be surrounded by people, but still feel lonely, especially when we do not feel cared for by the people around us. According to Mind, feelings of loneliness can have an impact on our mental health.
The Campaign to End Loneliness is a charity that has reported that 45% of adults sometimes feel lonely or often feel lonely in England.  The Campaign to End Loneliness has also highlighted risks associated with loneliness which include increased risk of heart disease and stroke. Loneliness also has a very strong link with mental health. These statistics highlight just why it is important to take the issue of loneliness seriously.
Causes of loneliness
There various factors that could bring about feelings of loneliness and these will vary from person to person. Examples of factors that could bring about loneliness can include major life events and changes such as relocation, estrangement from family, lack of social activities, changes in employment and lack of social network. Other factors can include health issues which limit one's daily activities.
Breaking the cycle of loneliness
We can start to break the cycle of loneliness through the activity that we do. Below are some of the ways we can start to break the cycle of loneliness.
One of the ways we can break the cycle of loneliness is picking up new hobbies as well as reintroducing some of the activities that would have once given us enjoyment which we have stopped doing.
Sometimes life changes can inadvertently result in drifting from meaningful friends and family connections, this can result in a cycle of loneliness. We can start to break this cycle by making conscious effort to reconnect with significant friends and family who we have lost touch with. 
 One of the ways we can start making connections is through befriending schemes. You can find out if there are any local befriending schemes in your area which you could make use of. You may also want to consider volunteering as a befriender.
 Find out if there is any volunteering work in your area which may be of interest to you. Volunteering is an opportunity to be involved in meaningful activity as well as an opportunity to connect with people who have shared interests.
 Checkout your local area to find out of there are any meet up groups of interest that you might be able to join. Groups usually advertise on noticeboards in the supermarket or local newsagent. Some groups are also present on social media platforms.
Consider joining the gym and checking out any local outdoor groups. Getting involved in exercise and the great outdoors is positive for both mental and physical wellbeing.
« Back to News & Blog