IPRS Group Colleagues Take on Marathon Walk for Headway
Thursday 9th September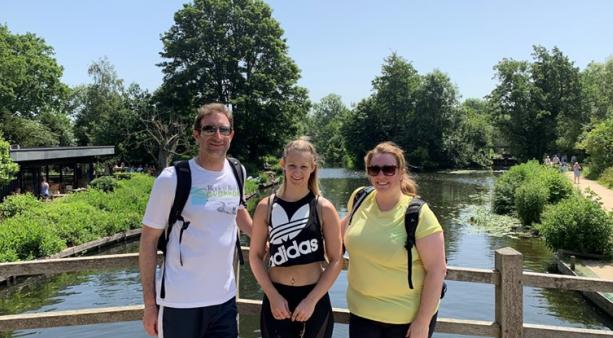 Colleagues from across the IPRS Group will take on the 2019 London Marathon Walk next week in support of Headway, our charity of the year.
On Saturday 28th September 25 colleagues will take on the streets of London, walking 26 miles for our 2019 charities Headway UK and Headway Suffolk.
This challenging day will see us setting off early from Bedford Square hub, and passing iconic landmarks including St Paul's Cathedral, Big Ben, Buckingham Palace and the London Eye as we walk through the historic heart of the city.
Sophie Hughes, IPRS Group's HR Manager is taking part in the walk and has been training hard for the challenge.
She said, "I completed a half marathon in 2017 and the 25km Thames Bridge Walk in 2018 so I was looking to do a new challenge for 2019. Walking the distance of a marathon is not a distance I have ever accomplished and having done up to 15 miles in my training, with only 9 days to go, I can safely say, it will be a challenge!"
"We started training back in June when we did a12 mile walk around Dedham. The majority of the walk was through fields, so the scenery was slightly limited apart from a few herds of cows!"
"On behalf of the group, we are all very grateful for the support and sponsorship we have received from our colleagues, friends and family but we do need more of your kind generosity, please dig deep! We will be sure to update you on our day once complete!"
Headway's mission is to promote understanding of all aspects of brain injury and provide information, support and services to survivors, their families and carers. In addition, Headway campaign to reduce the incidence of brain injury.
Headway is linked to IPRS Group staff members in one way or another and aside from that, do such incredible work for those with brain injuries. We are looking forward to another strong attempt at fund raising.
If you'd like to sponsor us in our challenge, please click here. To find out more about Headway click here.
« Back to News & Blog