IPRS Group's Three Peaks Challenge
Friday 6st June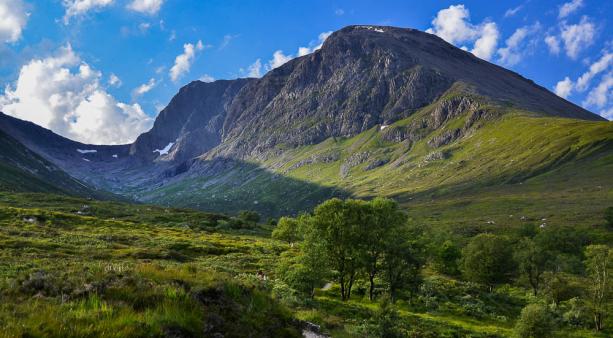 At the start of 2018 when we announced GOSH as our charity for the year, we also announced that we would be doing the 3 Peaks Challenge. I was quite taken back by the interest and we would have had more than the 24 participants had the weekend worked for everyone. It has been quite a logistical task, but we are almost there and with under 2 weeks to go, things are almost all in place.
 Everyone was asked upon joining to raise £200 for the charity. So far, we are certainly on course to hit that if not exceed. We're hoping for a real drive in the next couple of weeks to get to our target. We'd like to thank everyone so far who have raised and donated.
 I wanted to get the thoughts of a few people rather than my own and so I asked for a couple of paragraphs of what they have done, why and what it has meant to them.
 Aysha said, "This is something I would have never considered in a million years and thanks to a close friend of mine who is doing it, I thought why not do it too. I got a few colleagues to sign up with a little convincing! I am super unfit, I don't like exercising and perhaps this was a way for me to train for something big. With training, my fitness level has increased, and I walk for more than an hour every day."
 "We started group sessions at work every morning before work. It was something to look forward to and gave us the boost we needed. As Ramadhan started a week ago, my morning sessions are put on hold but after 9pm, I am doing exercises at home to keep up. My colleagues have been amazing for motivation and enthusiasm. AINT NO MOUNTAIN HIGH ENOUGH!!" 
Karli added that, "As a physiotherapist on site, my colleagues tasked me with getting them into 'peak' condition and we've been doing that with our morning workouts several times a week while we also increase our activity levels.  We've used workout videos and apps plus our professional knowledge and achieved a higher level of confidence.  Life does get in the way so if we were unable to do a morning workout there would be forfeits.  We now have the sheer excitement of achieving something amazing for a brilliant cause. It has also been great to see my colleagues improve their fitness and have been a driving force for the rest of the team."
 In addition, we have had help form one of our physios Joe, who made everyone a training guide to follow for the past 2 months. Others including Vicki and Ben have been for long walks while Mark has really got into his walking in preparation for the big weekend.
We will be driving up in convoy in 2 mini buses with a store of snacks and google maps. We'll be picking up a couple in Cambridge then a few more who are flying to Glasgow. We are fully aware of the task ahead, but I also hope everyone is excited and looking forward to achieving something that only back in January, most would never have even contemplated. This has been a tremendous way to show that people in all different roles and with very different lifestyles can all come together in a group to achieve such a challenge while achieving the primary goal which is to raise funds for Great Ormond Street Hospital.
 Follow us on @IPRSHealth, @IPRSGroup, @IPRSAeromed and use #IPRS3PC during the weekend of June 9-10 for updates on how we are doing. Text IPRS99 £X (e.g. IPRS99 £10) to 70070 or visit https://www.justgiving.com/fundraising/iprschosencharity2018 to sponsor the team.
« Back to News & Blog