IPRS Health's mental health service gains APPTS accreditation
Wednesday 1th January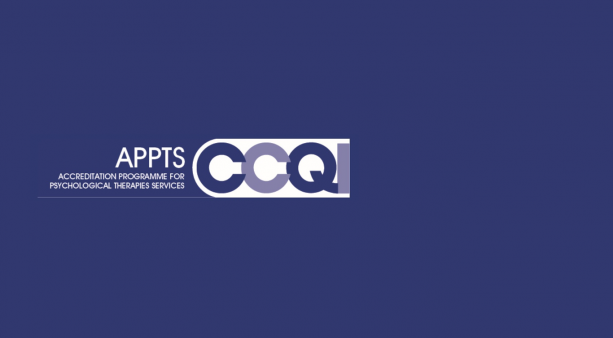 IPRS Health's Mental Health service has been fully accredited with APPTS, an achievement of which we are exceptionally proud.
APPTS is an accreditation Programme for Psychological Therapies Services that was developed through a partnership between the British Psychological Society and the Royal College of Psychiatrists Centre for Quality Improvement.
The new accreditation affirms our commitment to delivering outstanding mental health services to our patients across the United Kingdom.
The APPTS standards cover the five domains specified by the Care Quality Commission, in order to provide assurance that psychological therapy services provided for adults in any community setting are safe, effective, caring, responsive to people's needs, and well-led.
APPTS accreditation is awarded after a thorough audit of a service, with IPRS Health praised for ensuring service users feel involved in decisions about their care and treatment and always treating people with compassion, dignity and respect.
IPRS Health were also praised for our short waiting times to access mental health services, with a first appointment being offered just 5 days following a referral.
Amanda Hodgson, IPRS Health's Mental Health Clinical Service Delivery Manager is proud to have gained this accreditation, saying "We are delighted to achieve APPTS accreditation and is fantastic recognition for our service. As part of the accreditation process, the service was externally reviewed and it was great to receive positive feedback and celebrate good practice. As part of the APPTS network, we look forward to continuing to review and improve the services that we deliver".
You can find out more about IPRS Health mental health service here. 
« Back to News & Blog