IPRS Health Launch New Website
Tuesday 9th September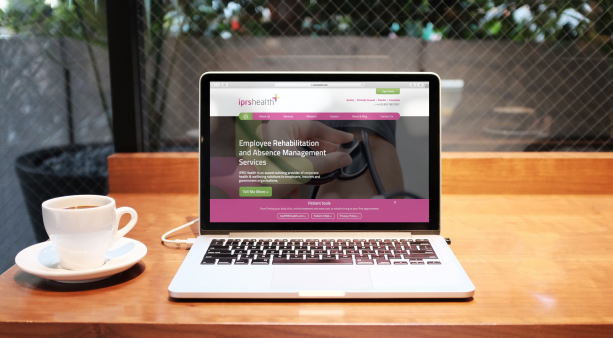 IPRS Health are delighted to reveal our brand-new website homepage which has launched today giving users clearer information about what services we offer and making it easier for them to get in touch with us.
Following months of research and designing, we've pressed the go live button on our brand new, fresh looking homepage complete with a host of new features to benefit all users. We've listened to our clients to help re-design a homepage which can be fit for everyone.
Marc Holl, IPRS Health Managing Director said, "We are delighted to cut the ribbon on our new website which perfectly reflects our fresh and innovative approach to delivering the best clinical services to our corporate clients and patients. The refreshed pages provide readers with an overview of our services in a very easy to read format."
Here are just some of the features of our new homepage:
See Everything
We found out from listening to our customers that they found it difficult to know exactly what it is that we can do for them. Along with having a dedicated section introducing all our services, we've added our circle of services and a video showing off everything we can do for you.
Tell Me More
We've made it easier for users to express interest in our services. Clicking the new Tell Me More button will automatically send you a copy of our brochure with a member of our Client Relations Team following up with you. We'll give you a chance to read it first, don't worry!
Live Chat 
Over the last few months we've been trialling live chat across our websites and have now rolled this out for our homepage. The intelligent system directs users to relevant content to answer queries before escalating to live chat if appropriate. This will enable customers, clients and patients to swiftly get in touch with an IPRS Health colleague to help answer their queries.
Quick Links 
We wanted to ensure that the positives from our previous homepage were not lost with the update. We've kept our quick links for patients to find out about our services, their privacy rights and added a link to their self-help portal, myIPRSHealth.com. This now displays as a banner at the bottom of your screen, which can be closed if you don't need it.
« Back to News & Blog