Marc Holl delighted to be made Managing Director
Tuesday 6th June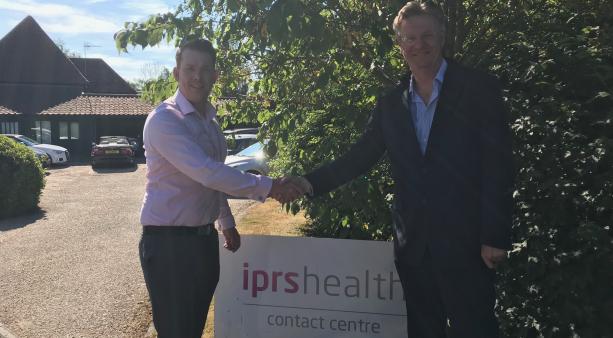 IPRS Health are pleased to announce that Marc Holl has been promoted into the position of Managing Director of IPRS Health from the 1st July 2018.
Marc joined IPRS Health in 2010 in a clinical role and has developed and progressed within the business; over the past 7-years he has been a member of the IPRS Health Senior Management Team.  Marc has been instrumental in the development of the IPRS Health business, growing client relationships and strategically developing our services, maintaining our position as a market leader.
On the announcement Marc said: "I am delighted with the opportunity to lead the business into what is planned to be an exciting year for the business with the development of new clinical propositions for our clients and patients along with a new benefits package for our employees."
We are sure you will join us in congratulating Marc in his new role, who is pictured here with IPRS Group CEO Martyn Jackson.
« Back to News & Blog