Grand Slams and Graded Loading
Wednesday 3st March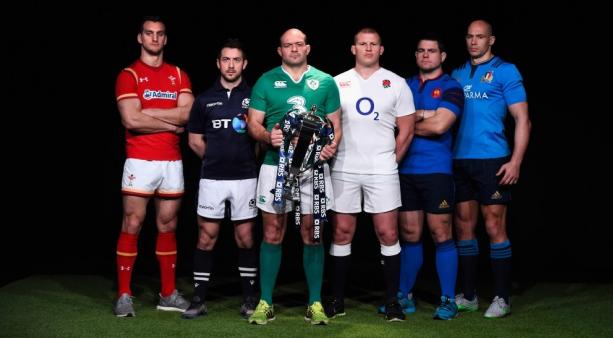 The Six Nations has concluded for another year and Ireland emerged as Grand Slam Champions for the third time in their history, which is an outstanding achievement! Following on from the British & Irish Lions tour to New Zealand during the summer, much has been made of the work-load on the starring players from the Home Nations - especially in England, where the majority of the Lions players returned to action for their Premiership clubs with only a few weeks rest. In contrast, the Irish Rugby Football Union employs a system whereby it ensures the game-time and rest periods of their international stars is carefully managed throughout the season. This is demonstrated in the chart below, showing a difference of 30 days in some instances between the top Irish players returning to competitive matches in comparison to their English and Welsh counterparts. 
This is, of course, only a small snapshot and doesn't wholly explain the differences in fortune between the sides; England have the advantage of vastly greater playing numbers and funds, while some key Irish players did still sustain contact injuries, such as Robbie Henshaw's shoulder injury against Italy. However, it does touch on a concept that I feel is vital to understand in relation to musculoskeletal injuries and may be extrapolated beyond professional sport to other areas of physiotherapy, such as Occupational Health. At IPRS Health, we use the term 'Industrial Athlete' to reflect our approach to the patients we see and this may be another way to improve the quality of care we provide in this sector. For more information on the industrial athlete, see Clinical Lead Ash James' blog here: https://www.iprshealth.com/news/uk-first-physio-app-set-to-speed-recovery/
Load-management and its relevance to injury prevention has been a hot topic in professional sports for a number of years, with a great deal of work being done by Dr Tim Gabbett and his colleagues, in developing a model known as "the acute: chronic workload ratio". One of Dr. Gabbett's papers on this topic can be read at the following link: The training-injury prevention paradox: should athletes be training smarter and harder? http://bjsm.bmj.com/content/early/2016/01/12/bjsports-2015-095788 )
In this model, chronic workload relates the level of training a person has accumulated over a long period of time, whereas acute relates to their more recent level of workload. The research indicates that a higher chronic workload (training accumulated over a long period of time) while avoiding increases in acute workload, can be an effective way of preventing musculoskeletal injury. In professional sport, medical and sport science staff are able to measure workloads objectively to create a numerical ratio, but outside of this high-tech type of environment it's impossible to measure load with this level of accuracy. Despite this, I believe that the concept of managing acute and chronic workloads is a beneficial theory for patients and physiotherapists alike to consider.
A common presentation in Occupational Health practice is that of an older line-operator, who has always been in similar roles, performing 12-hour shifts of a repetitive overhead task for around twenty years. This could be seen as his chronic workload and, as he is well-conditioned to this job, it is unlikely to cause injury despite the repetitive nature. However, this patient may present with a gradual onset of shoulder pain following undertaking a home DIY project, or if switching to a new, unfamiliar job. The change represents a 'spike' in his acute workload and is likely a contributing factor to the patient developing pain, based on the acute: chronic ratio theory. Workload levels can also be negatively impacted by perception of effort, which can become heightened during times of psychological stress.
Both employees and employers may not always see, or even be aware of, the link between changes in workload and pain so it is important that Occupational Health physiotherapists are able to identify, explain and offer strategies to improve workload management. Often a simple explanation of load management, with advice around movement variety and rest, is enough to help a patient identify how he/she can adapt his/her activities to reduce pain. At other times, it may be necessary to recommend to the employer that a patient follows a graded return-to-work programme or graded induction to a new role, in order to build up a base of chronic workload without becoming acutely over-loaded. A treatment strategy which is often used by physiotherapists in clinic is graded exposure, a method of gradually re-introducing a movement or task that a patient would normally find painful or difficult, to help him/her become more familiar with and conditioned to the activity or movement over time.
Ultimately, whether the desired outcome is being able to drill a last minute drop-goal through the posts or being able to diligently balance your DIY and your day-job, a better understanding of load -management will probably help to get the best out of any workforce, whilst reducing the risk of pain and injury.
Thanks for reading and congratulations to Ireland on the Grand Slam… roll on next year!  
Joe Daniels – IPRS Health Physiotherapist
« Back to News & Blog