New Year, New You?
Wednesday 1th January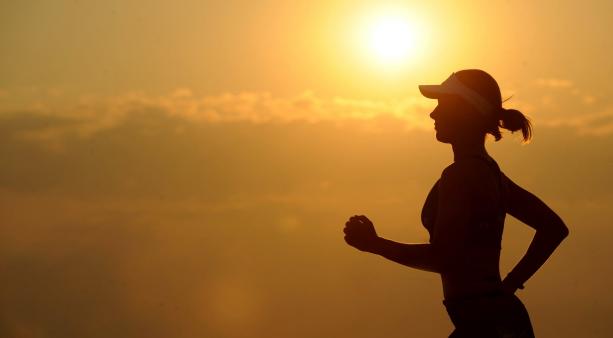 After the excesses of the festive period, the New Year is often viewed as a time to kick-start new, healthier habits such as stopping smoking or starting to exercise. However, New Year's resolutions are notoriously difficult to maintain which can be due to a number of different challenges. In this blog, we hope to give you some ideas of how to improve your chances of making lasting, sustainable changes for the betterment of your health.
One of the most common resolutions that people make in the New Year is to do more exercise, often with a view to losing weight and getting fitter. Unfortunately, these well-meaning plans are often interrupted by the development of injuries and niggling pains. The majority of these injuries are due to sudden increase in exercise intensity and volume from previous low levels of physical activity, or more simply – too much, too soon! Load management is a key element to injury prevention and is something that is often overlooked at this time of year; you can read more about the underlying principles in our previous blog 'Grand Slams & Graded Loading' (https://www.iprshealth.com/news/new-blog-post-3/)
Running is a popular way to start exercising in January and for good reason – it's straight-forward to start, cheaper than a gym membership and can be done pretty much anywhere at any time! The rise of ParkRun has been an excellent example of how local, community running events can make starting and sticking to regular exercise easier for everyone, regardless of your background. On the other hand, as a result of the social atmosphere and recording of times, temptation can sometimes be greater at these types of events to push yourself further and sooner than you would usually, which may lead to overload.
A handy tool that may be used to remedy this problem is to follow the NHS 'Couch to 5K' app, which offers a free nine week running programme that offers guidance on how to gradually and safely increase your running load, with a view to being able to run the full 5km by the end of the 9 weeks. This can be a really helpful tool to give you the confidence to achieve your fitness goals, whilst reducing the chance of an over-use injury. For more information on this, see the following link: https://www.nhs.uk/live-well/exercise/couch-to-5k-week-by-week/. The NHS have also recently released some great information and advice on general exercise guidelines, with some ideas for different types of workouts and exercise ideas: https://www.nhs.uk/live-well/exercise/?tabname=fitness-guides
Exercise is only one part of improving your overall health and wellbeing; many other resolutions include stopping smoking, changing a diet, reducing alcohol intake (keep your eyes on our social media pages for more information on Dry January this week) or just making changes to our everyday lives to reduce stress. No matter what your goal, making lasting changes are often challenging and the strategies for success can apply across them all. As such, here are IPRS Health's top tips for making your New Year's resolutions stick:
Set realistic, measurable goals: It's important to make sure that the changes you want to make are realistic and achievable, so it may be helpful to break them down into smaller targets that you can aim for over set time periods. Measuring is a helpful way to monitor your progress, but don't get too caught up in the numbers… your success will be determined by how you feel and your sense of achievement.
Remember to reward yourself. A healthy lifestyle is about moderation, not abstinence. If you are on track with the targets you have set, there's no problem with treating yourself to an unhealthy choice such as having a lazy day or eating chocolate every now and then. In fact, if you feel it has been earned, this is likely to help boost your motivation and make sticking to the plan easier in the long-term.
New Year's resolutions aren't just for January. It's accepted that most people will 'fail' their New Year resolution, however this doesn't really mean very much as making healthier choices isn't a one-off test with a pass mark! If you find that by the time February has arrived you haven't made the changes you wanted to see, don't worry about it. It's never a bad time to make a change and a healthy lifestyle should be viewed as a long-term project.
 To sign off with a couple of cheesy, but true, motivational phrases…
"The best time to plant a tree was 20 years ago. The second best time is now."
"The journey of a thousand miles starts with a single step."
Happy New Year!
« Back to News & Blog