Rehab Provider of the Year
Monday 10rd October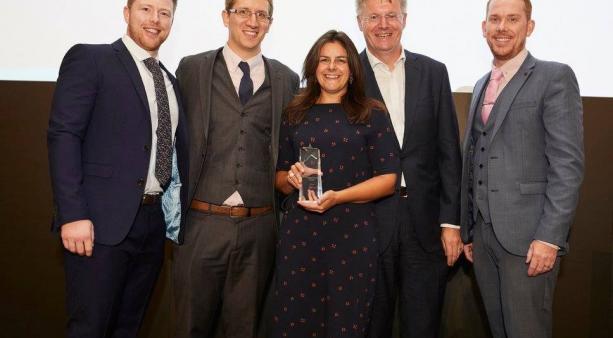 IPRS Health scoops top award at this year's Rehabilitation First Awards.
IPRS Health were nominated for awards in two categories at this year's Rehabilitation First Awards on Friday 8th September and were successful in winning one of the most prestigious awards of the night; The Rehabilitation Initiative of the Year Award (Provider) for our digital health platforms incorporating myIPRSHealth (our self-help portal), online referral portals, our innovative virtual Triage, online patient webinars and our App.
This digital service has been successfully rolled out across our client base, and assists in the fast delivery of clinical services allowing the individual to manage their treatment pathway via their smartphone. The service integrates Virtual Telephone Physiotherapy Assessments; the first provider to allow patients access to this service in the UK.
For those on Twitter, who wish to view some photos from the night, follow the hashtag #rehabawards – and don't forgot to follow us - @IPRSHealth.
For more information on our digital health services, please click here  to contact our Client Relations team.
Left to right; Marc Holl (Commercial Director), Joe Head (Head of Operations) and Stephanie Denton (Editor, Insurance Post)
« Back to News & Blog