How can exercise help my mental health?
Monday 8th August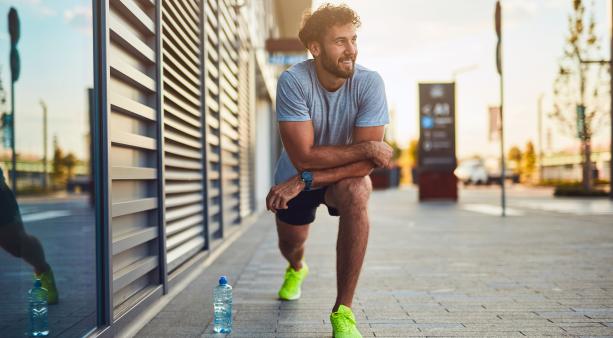 We are all aware of the physical benefits that exercise, and movement can give us; improved lung health, improved circulation, and decreased risk of osteoporosis as we age to name a few. But what about the mental health benefits of exercise?
Exercise bring many benefits to our mental health:
Physical exercise has been shown to have a positive impact on our mood. It is effective in helping to manage symptoms of anxiety and depression, can help reduce stress and can help improve sleep.
Physical exercise boosts endorphin levels. Endorphins are the body's "feel good" hormones and help reduce stress, manage pain, and improve mood.
The physical improvements we gain from engaging in exercise can give a sense of accomplishment and achievement. Whether that be improved endurance, fat loss or increased strength. This can lead to greater self-confidence.
Exercise can help to regulate the circadian rhythm which controls the body's natural sleep cycle, this can lead to improvements in sleep.
Engaging in group exercise can provide an opportunity to be social and to connect with others, leading to increased wellbeing.
Unsure where to start? Physical activity tends to be easier if you find something that you enjoy. There is no "one size fits all". Start slowly and build from there. Exercise can be as simple as increasing your daily steps with a 15 to 20-minute walk.
Housework counts towards physical exercise too! Or how about trying a free yoga or workout video on YouTube?
Finding clubs to join or attending classes can help improve motivation with encouragement from others. Most sports centres offer classes and most towns have at least one running club which welcomes new members.
If you're new to running then you could check out couch to 5k https://www.nhs.uk/live-well/exercise/running-and-aerobic-exercises/get-running-with-couch-to-5k/
« Back to News & Blog