IPRS Health Football Team Sponsor
Tuesday 6th June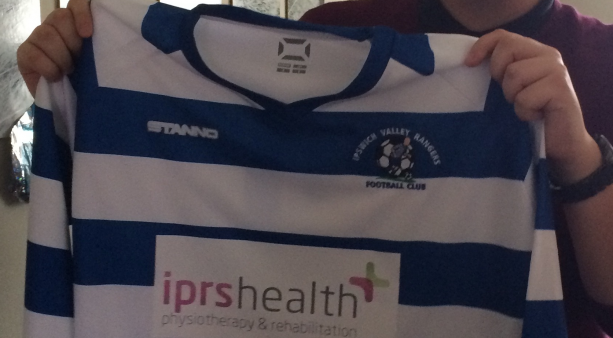 IPRS Health is proud to announce our sponsorship of a local U13's football team.
The Ipswich Valley Rangers (IVR) U13's team who play on Sundays in the Ipswich & Suffolk Youth Football League, are managed by Louis Gissing who works in the IPRS Group Finance Department.
Currently 6th in the league with 5 games left to play this season, the team will be wearing their new shirts sporting the IPRS Health logo, in their upcoming games.
« Back to News & Blog