What is Hip Dysplasia?
Friday 6th June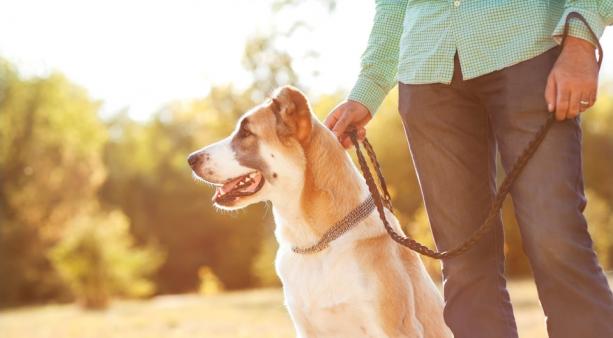 June has been Adult Hip Dysplasia awareness month, we wanted to take the opportunity to raise awareness about the condition. Hip dysplasia is one of the leading causes of hip pain in adults and has been cited as the most common cause of early hip osteoarthritis below the age of 50. However, most people will only have heard of hip dysplasia in the context of children or Labradors. 
Developmental dysplasia of the hip (DDH) is diagnosed in babies and young children and is usually treated early with a specialist harness or with surgery. It is common however for underlying dysplasia to show no symptoms until later in life, when the skeleton has matured. This is termed Adult Hip Dysplasia and the month of June is dedicated to raising awareness of this condition.
Adults with hip dysplasia have a hip socket that is shallower, reducing the area in contact with the ball of the femur. This results in reduced stability in the hip joint, which can lead to an accumulation of injuries to the joint surfaces and soft tissues surrounding the hip joint over time.
We spoke to Caitlin from the Literally Hip blog on why raising awareness for Hip Dysplasia is so important, she said:
"Raising awareness for hip dysplasia is important to reduce the amount of pain people experience. It would shorten the hip journey of diagnosis and treatment and it would also lower the amount of unnecessary surgeries patients are having due to misdiagnosis. The awareness needs to be raised in parents and actually people in general. If they knew what signs and symptoms to look for, they'd know to ask their doctor about it."
Hip dysplasia is usually diagnosed by matching the clinical signs from a physical examination, such as location and pattern of pain, with imaging of the hip joint such as X-Ray or CT scan. Hip dysplasia can often be significantly improved by increasing the strength of stability of the hip through a guided rehabilitation plan and, just because dysplasia is seen on a scan, it isn't inevitable that everyone will need surgery. However, sometimes the best rehabilitation isn't enough to improve the function of the hip. Therefore, it is important to have the advice and guidance of both an exercise-based therapist and an orthopaedic surgeon, as the right surgery at the right time can significantly improve the outcomes for people with hip dysplasia.
Steps is a UK charity who working for all those who are affected by lower limb conditions including Hip Dysplasia. Kerrie, from the charity, spoke to IPRS Health to emphasise the need to pick this up early. She told us:
"If children are not screened and hip dysplasia is not picked up it means operations and lengthy time in a hip spica. If it's picked up early a harness or double nappies can be applied and can sort the issue."
"Some people become adults before they even realise and can be having total hip replacements at as early as 20 years old. All children need to be screened and the signs for hip dysplasia in early development can be crucial for parents finding out early."
Although hip dysplasia occurs most frequently on the left side of the body, either one or both hips may be affected. Hip dysplasia is more common in women than in men, which may be due to anatomical differences in the female pelvis. This reduced stability can have its advantages however, as it will often allow a greater range of motion at the hip. Therefore, hip dysplasia is a common finding in athletes such as dancers and gymnasts where it may cause no symptoms until later in life.
Some adults have leftover problems from childhood hip dysplasia, but most adults may never know they have an issue until their hip starts hurting. The first sign of hip dysplasia in an adolescent or young adult is typically hip or groin pain and a limp. There may also be the sensation of catching or snapping in the hip. There are several different hip conditions that can cause similar symptoms and, in part due to the relative lack of knowledge of adult hip dysplasia, it can currently take on average between 5-8 years to receive a correct diagnosis.
Hip dysplasia has been linked to a 5 times increased risk of the early development of hip osteoarthritis, which may lead to requiring hip replacement surgery. Often surgeons are reluctant to perform hip replacements for younger people. However, there is an effective surgery for dysplasia which can be performed early after diagnosis where appropriate. This is known as a Periacetabular Osteotomy (PAO) and involves surgically rotating and repositioning part of the pelvis to provide a deeper socket and increase the joint stability. This surgery still requires a prolonged period of rehabilitation to fully recover but can significantly improve the symptoms of hip dysplasia and delay the need for hip replacement.
To find out more about what Steps Charity do visit their website at https://www.steps-charity.org.uk/. You can read Caitlin's Literally Hip blog at  https://www.literallyhip.com/
« Back to News & Blog